Welcome to City of Truth Bible Institute (CTBI)
Be diligent to present yourself approved to God as a worker who does not need to be ashamed, accurately handling the word of truth. 2 Timothy 2:15
Welcome Message from the President's Desk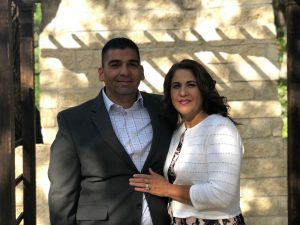 Dear prospective students:
Greetings to you in the name of our Lord and Savior Jesus Christ. Grace and peace be multiplied.
As president of City of Truth Bible Institute, I am pleased to welcome you into the exciting educational journey that you have chosen to pursue here at CTBI.
Our accredited branch offers the opportunity for you to pursue your education and obtain your bachelor's, master's, and doctorate degree. We are dedicated to the preparation of pastors, and ministry leaders training for world evangelization. We look forward to walking alongside with you on this amazing journey!
Blessings
President Pastor Domingo Mata Saravia III, M.A.B.S
Academic Dean: Pastor Raquel Saravia M.A.C.E.